In recent years, without being a discipline not clearly identified, the "health marketing" has appeared in publications and conference marketing not to mention magazines that are exclusively dedicated across the Atlantic for many years. However, this marketing remains inadequately explored by the different actors and its tools are rather anchored in traditional approach of management marketing of products, services and quality while its field of study should also make its own emotional and ethical perspective. However, the health sector is undergoing a revolution. Whatever is said, a dual obligation of means and results weighs on it. The information society and communication sector requires opening outwards in general, specifically to patient-customers and still wider to engage with different stakeholders.

What are the springs and conditions of this opening? What strategies are conceivable in a field where the marketing mix is largely cut or otherwise should be enriched. The market focus is it possible in this area constantly being redefined? Traditionally focused on the medical, communications of industries and structures of health change targets. How better to define them and how to communicate with them? The area is rich of information but this remains scarce and rarely shared, and how do desecrate and democratize data? Does awareness of the power of new ways to communicate porter its fruits nearby of actors of health? Marketing of health should remain confined to the valuation of ex-post of products and services or should it create and develop ex-nihilo of new modes consummatory of health and for the benefit of whom?

In short, how far the marketing of health should it go to give its best and to what extent should it remain to give only its best? It seems therefore legitimate of revisit the relationships which are susceptible to maintain two concepts apparently distant which are the marketing and the health.

Friday, March 23, 2012

EDHEC, 393 promenade des Anglais, 06200 Nice

These second meetings are intended to prolong the discussions between professionals and academics in the field of marketing of health in order to identify issues and perspectives in a hinge context on many levels: global and local, regulated and competitive, product and / or client-oriented, social and societal....The original papers identified:

describe the strategies and operations implemented according the constraints of pragmatic contexts,

will advance the understanding of the operating mechanisms by relevant theoretical frameworks of analysis,

evaluate the methods used with regard to their economic, social, environmental or ethical objectives.

In all cases, authors should have the desire to provide professionals with practical managerial applications concretely mobilizable. These days, which are transversal by definition, will emphasize discussion and exchange between academic researchers and corporate managers of health but also the interaction and dialogue with the various professionals during round tables oriented through actual themes ported by different players.

| | |
| --- | --- |
| Download/Open the PDF from here: | |

Institut d'Administration des Entreprises de Lille

Université Des Sciences Et Technologies De Lille

HEC Montréal, école de gestion

EDHEC Business School

IAE Nice Sophia Antipolis

Association Française du Marketing

Lille Economy & Management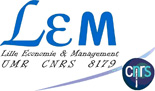 Université Nice Sophia Antipolis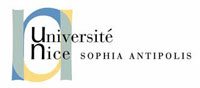 Primary Contact:
jimsnice2012@gmail.com
Copyright : IAE Université de Lille 1, France
Powered By: phoolkumar@gmail.com