Without being a clearly coined discipline, ``health marketing`` is currently emerging in conferences (e.g. FMA, Marketing Tendencies in Europe) and publications (e.g. special issue if IJRM - Dec.2008, Journal of Marketing - Jul. 2009, Management Science 2007….), not to mention specialised journals from overseas (Journal of Health Care Marketing, Health Marketing Quarterly, Journal of Health Communication ….). However, health marketing is unexplored and research tools and method are still anchored in a more traditional marketing approach centered on quality management when it should be embedded in an emotional perspective. It appears legitimate that we revisit postulated relationship among those paradoxical concepts that are health and marketing.
The health industry is currently in a revolution era. Information and communication technologies are pushing this traditionally self-centered field to open up, especially to the consumer-patient and in a broader macro perspective, to engage the various stakeholders. What are the needed circumstances for this openness to materialize and what will be their output? What are the conceivable strategies in a domain where the marketing mix is often reduced or even reversed? Should marketing mix be enlarged to include health marketing discipline? Is a market orientation a valuable perspective in this ever changing industry? Traditionally oriented on professionals and physicians, communication within the health industry and health structures is addressing new targets; how should we define and properly address them? The field is rich of related information but those data are often not accessible and rarely shared; how could we broadcast and divulgate those data? Is the recent awareness of the public health stakeholders about the power of the new ways of communicating working?

Thursday November 25th 2010, Institut d'Administration des Entreprises, University of Lille1
104, avenue du peuple-belge - 59043 Lille (further information about the exact location of the conference will be communicated later)
This first gathering addresses the need for a relevant reflection on the field of health marketing in order to assess the stakes and the perspectives within an ever changing context; globalisation and competition, legislation and regulation, social and societal. The selected papers should be original, contribute to a broader understanding on the underlying mechanism of this specific market, bring relevant theoretical et analytical frameworks, propose convenient methodological approach and provide professionals with immediate and pragmatic managerial applications.
Interdisciplinary in nature, this conference favours debate and exchange between researchers. It aims at creating a close interaction and dialog with professionals from the industry during roundtables oriented around current realities brought forward by the various contributors

Institut d'Administration des Entreprises de Lille

Université Des Sciences Et Technologies De Lille

HEC Montréal, école de gestion

EDHEC Business School

Association Française du Marketing

Lille Economie & Management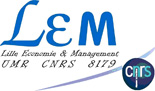 Université Lille Nord de France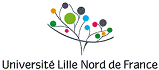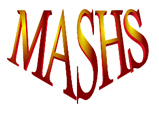 MASHS
Applied mathematics to the humanities and socials
Primary Contacts:
JIMSLille2010@gmail.com, or fatma.guneri@gmail.com, or
dcrie@iaelille.fr, or jean-charles.chebat@hec.ca
Copyright : IAE Université de Lille 1, France
Powered By: phoolkumar@gmail.com