Title of Research Papar

01.

Typology of Patients Expectations towards the Health-Care System: A Semiotic Approach

02.

Les déterminants de la consommation des services de E- santé : proposition & validation d'un cadre conceptuel

03.

Eléments de service officinaux et satisfaction du patient/consommateur

04.

Article UK JIMS 2010: Rare Diseases & Orphan Drugs, a comprehensive approach of strategic perspectives

05.

La Confiance dans le Médicament :
Proposition d'une Echelle de Mesure.

06.

Les logiques de catégorisation dans la consommation des produits et services de santé holiste

07.

Reconfiguration de la confiance envers un leader d'opinion médical: Une approche exploratoire à travers l'inconduite sexuelle vers les déficiences de servuction.

08.

Satisfaction du professionnel de santé à l'égard des
services proposés par une SMER : déterminants et
rôle dans la formation de la satisfaction globale.

09.

ATTENTES ET SATISFACTION DES PATIENTS ET
DE LEUR ENTOURAGE : méthodes et outils d'enquêtes et de benchmarking au service de l'orientation-patient d'hôpitaux en Belgique

10.

Prévention de la surconsommation d'alcool au sein des grandes écoles françaises: l'effet boomerang des messages soulignant la vulnérabilité perçue

11.

THE BEST DEFENSE CAN BE A GOOD OFFENSE :
A NEW WAY TO PROMOTE RESPONSIBLE GAMBLING
BEHAVIOUR AMONG YOUTH

12.

Le packaging au service de la santé publique.
Application à la lutte contre le tabagisme

13.

Risque social versus santé et orientation promotion versus prévention : efficacité des messages préventifs de l'obésité des adolescents

14.

Personalized Medicine: Is it really the next growth vector for the pharmaceutical industry?

15.

THERAPEUTIC COMPLIANCE ON BEHALF OF A DEPENDENT THIRD PARTY: THE ROLES OF PERCEIVED RISK, TRUST TOWARDS THE PHYSICIAN AND CLIENT-PATIENT ATTACHMENT

16.

LE CHOIX D'UN NOUVEAU MODE DE DISTRIBUTION PAR LE CONSOMMATEUR: LE CAS DU LIBRE-ACCES EN PHARMACIE

17.

Vers une compréhension du comportement d'achat de forfaits médicaux à l'étranger : une approche exploratoire par la méthode du soft-laddering auprès de consommateurs français et québécois

18.

Optimisation de l'implantation des maternités en France :
une application du modèle de couverture maximale

19.

Effet modérateur de l'âge selon la luminosité de
l'apparence colorée d'un site web marchand : conséquences pour
les baby-boomers et déficients de la vision colorée

20.

The role of psychological reactance and relationship proneness in the decision commitment: an application to a dental prevention program

21.

Faut-il choquer les fumeurs et les fumeurs potentiels
pour dissuader les comportements tabagiques ?
Do smokers and non-smokers have to be offended to be
desincited to smoke?

Institut d'Administration des Entreprises de Lille

Université Des Sciences Et Technologies De Lille

HEC Montréal, école de gestion

EDHEC Business School

Association Française du Marketing

Lille Economie & Management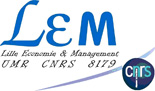 Université Lille Nord de France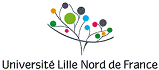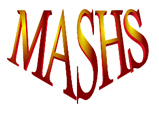 MASHS
Applied mathematics to the humanities and socials
Primary Contacts:
JIMSLille2010@gmail.com, or fatma.guneri@gmail.com, or
dcrie@iaelille.fr, or jean-charles.chebat@hec.ca
Copyright : IAE Université de Lille 1, France
Powered By: phoolkumar@gmail.com