On Thursday, November 25, 2010, in the premises of l'Institut d'Administration des Entreprises of l'Université de Lille 1, the first Health Marketing International Day (HMID) was held, Organized jointly by IAE de Lille and its laboratory Lille-Economy- Management (UMR CNRS 8179), HEC Montreal EDHEC Business School, under the patronage of the French Marketing Association.

This meeting of Researchers and International Professionals was objected to initiate a reflection on relevance from field of healthcare marketing in order to identify issues and perspectives in a hinge context in many ways and discuss its evolution and revolutions in the areas of Pharmaceutical and equipment, care facilities and public health.

138 participants, from Europe and North America, discussed in English or French around 26 scientific papers and 22 round table discussions by practitioners on topics related to customer orientation, communication, health and interactivity, the quality strategy in hospitals, social marketing and its impact on behavior.

This symposium, dense exchanges, has an update on the social utility of marketing and revisits the apparently paradoxical relations that are likely to maintain two seemingly distant concepts that are marketing and health.

The organization of this event was supported by Sanofi Aventis, the City of Lille, Lille Metropole Private Hospital Group, the consulting firm Strategy StratAdviser Franco-British Council and DMS.

All contributions are already available for download at http://jims.iaelille.fr. Academics and students will find food to confront or inspire their research. Professionals (consultants, business leaders and healthcare market leaders in the guardianship and their collaborators, will find the necessary references to the enrichment of the exercise of their missions.

With this success, the organizers, at the request of participants, committed themselves to organize now the JIMS 2011. Nice place, Nantes or Montreal and date will be set in the coming weeks.



PDF Press Release: Press Release

Confounding view of main conference hall!

Dr. Isabel Verniers Erasmus School of Economics presents her work!

Professor Dominique Crié addressing the conference!

An attentive audience!

Opening Day by Prof. Peter Louart (Director of IAE)!

Coffee break - time for exchange and interaction!

Expanding his network and making contacts!

Round table discussion!

Institut d'Administration des Entreprises de Lille

Université Des Sciences Et Technologies De Lille

HEC Montréal, école de gestion

EDHEC Business School

Association Française du Marketing

Lille Economie & Management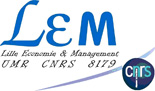 Université Lille Nord de France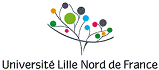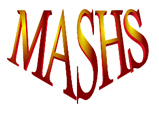 MASHS
Applied mathematics to the humanities and socials
Primary Contacts:
JIMSLille2010@gmail.com, or fatma.guneri@gmail.com, or
dcrie@iaelille.fr, or jean-charles.chebat@hec.ca
Copyright : IAE Université de Lille 1, France
Powered By: phoolkumar@gmail.com